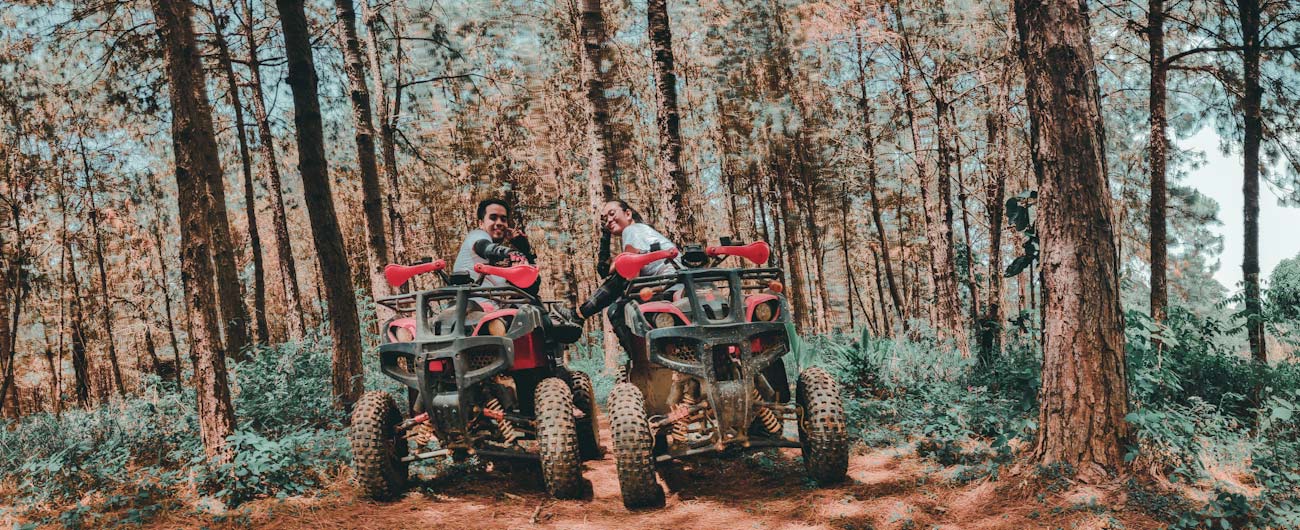 Do you want to go out of your comfort zone? try something new? feel some thrill after your normal boring corporate work?
Why not try to ride an ATV and experience adventure! We did and it is terrific!
I've never tried to drive a motorcycle. And with all the courage from all inches of my body, I've gathered them and said, "Ok let's do this!".
It is a near get-away from Manila. Experience muddy trails, rivers, going into the forest, challenging terrains, and breathtaking overlooking view.
How to get there
Location: Purok 1 Barangay San Juan Sapinit Road, Antipolo Rizal
via Commute
Ride a bus going to Cubao
Drop off the LRT Santolan Station
Ride a jeepney going to Cogeo Gate 2
Drop off Cogeo Gate 2 jeepney terminal
In front of Puregold Extra ride, a jeepney bound to Boso Boso
Drop off the Arch Symbol
Ride a tricycle going to ATV Adventures Rizal
via Private vehicle
Search in Waze and Google maps: ATV Adventure Rizal 
It is at the average of an hour or more travel time.
Adventure Packages
Trail Inclusion
Helmet
Pair of gloves
Knee and Elbow pads
Tour Guides
Safety orientation and demonstration

Short Trail
Schedule: 7:00 am, 8:00 am, 10:00 am, 1:00 pm, 3:00 pm
Participants: Minimum of 4 pax
Duration: 1 to 2 hours
Price: Php 1,500
This a smooth introductory ATV ride passing by pine trees and enjoy the greenery hills side scenery. This trail is ideal for beginners.
Forest Trail
Schedule: 7:00 am, 8:00 am, 10:00 am, 1:00 pm, 3:00 pm
Participants: Minimum of 2 pax
Duration: 3 hours
Price: Php 2,500
This is the most popular availed package. You'll go through the pine trees, forested areas, and muddy dirt road as you go up the hills. There's a great overlooking scenic spot of Rizal province and Wawa Dam.
Marikina River Trail
Schedule: 7:00 am, 8:00 am, 1:00 pm
Participants: Minimum of 2 pax
Duration: 4 hours
Price: Php 3,500
This trail will take you for some adventure as you pass by downhill and uphill routes. There will be a scenic mountain view, perfect for cool pictures to take. You'll be taken down to Marikina river stop to bathe in the river and take photos. Experience some local communities and remote awareness as you pass by it.
Long Trail
Schedule: 7:00 am, 8:00 am, 1:00 pm
Participants: Minimum of 2 pax
Duration: 5 hours
Price: Php 5,500
If you want to drive deeper into the forests, take this trail. This involves exciting river crossing inclusive of the remote places and local communities appreciation. Fresh up into river swimming bathe and take memorable photos of your adventure.
Jungle Trail
Schedule: 8:00 am to 4:00 pm (Monday to Thursday only)
Participants: Minimum of 3 pax
Duration: 8 hours
Price: Php 6,500
Do you want to have the ultimate ATV Adventure experience? This is the perfect trail for you!
Have a whole day of fun and exploration as you hike and drive around the Sierra Madre. You'll go to rivers, waterfalls, Rizal forest scenery and pass by the local communities.  Enjoy a picnic with your loved ones and treasure moments together.
Take note that the duration hours provided for the trails are just estimates. It may vary depending on how fast the riders finish the whole trail route. 
Enjoy a big discount as you book with Klook! And on top of the discount, get up to 3% with Shopback. To find out more about Shopback, click here.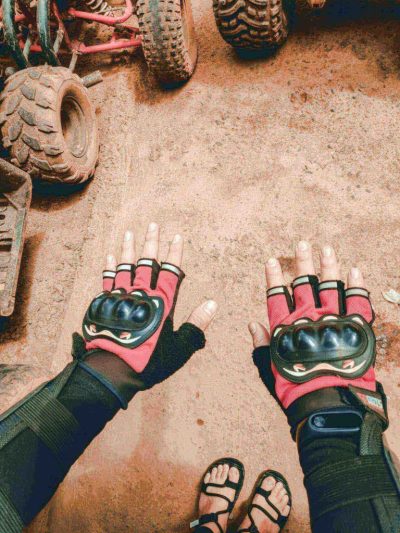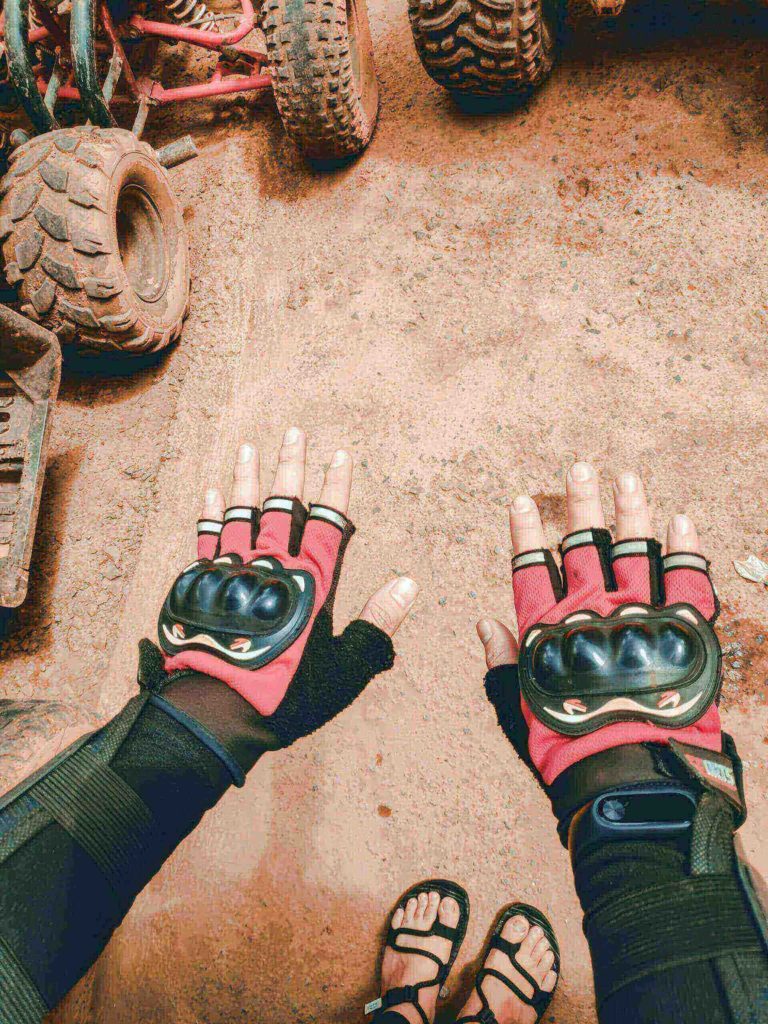 Attire
Don't wear tight clothes. Wear clothes that will let you move freely.
The engine may get hot.  It is advisable to wear jogging pants or leggings.
You will get dirty that's for sure! Bring extra clothes and a towel.
Wear closed shoes. It is recommended to wear mountain shoes for trails with trekking.
Wear arm sleeves to prevent arm sunburns.
Things to bring
Bring swimming gears. (If you will take a dip into the river)
Sunblock. It will be hot on the mountain top hills.
Insect repellant.
Sunglasses
Water
Use a backpack. ( You'll thank me after)
Pack light (Girls, you heard me.)
ATV Adventure Review
1. Friendly staff
They are accommodating and friendly. We were an hour early for our booking. They've been nice to us and gave us some tips on our ATV experience.
2. Safe for beginners
A safety precautionary orientation and demonstration is provided before the adventure trail begins. After which, each rider will be given a short test drive on how to use the ATV. I am a beginner myself and it's very easy to learn! Your tour guides are accommodating to be of always help with you. Your safety is their number one priority.
3. Breath-taking view
It is really nice to soak in yourself with the forest view, overlooking mountain view, and taking Instagram worthy pictures! We all love taking photos and document all the adventures we do in life. Thankfully, your tour guides know all the perfect spot to take photos! They are the best!
4. Thrilling and fun experience!
If you want to go for a quick adventure. This is perfect for you!
We got the Forest trail for only Php 2,000 per person from Php 2,500. These are all thanks to Klook. And on top of that, we got a cashback from Shopback!
ATV ride is thrilling, fun and safer than riding a motorcycle. There are steep and bumpy parts of the trail so get ready for that! As you pass by, you'll appreciate the beauty of nature and enjoy the view upon reaching the mountain top. We'll go back and try the whole day ATV experience with more friends!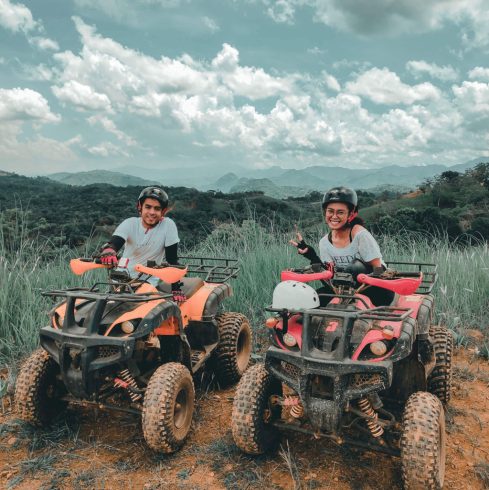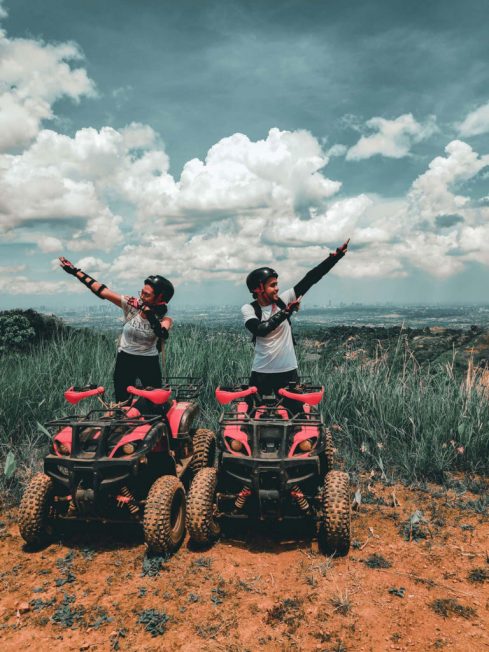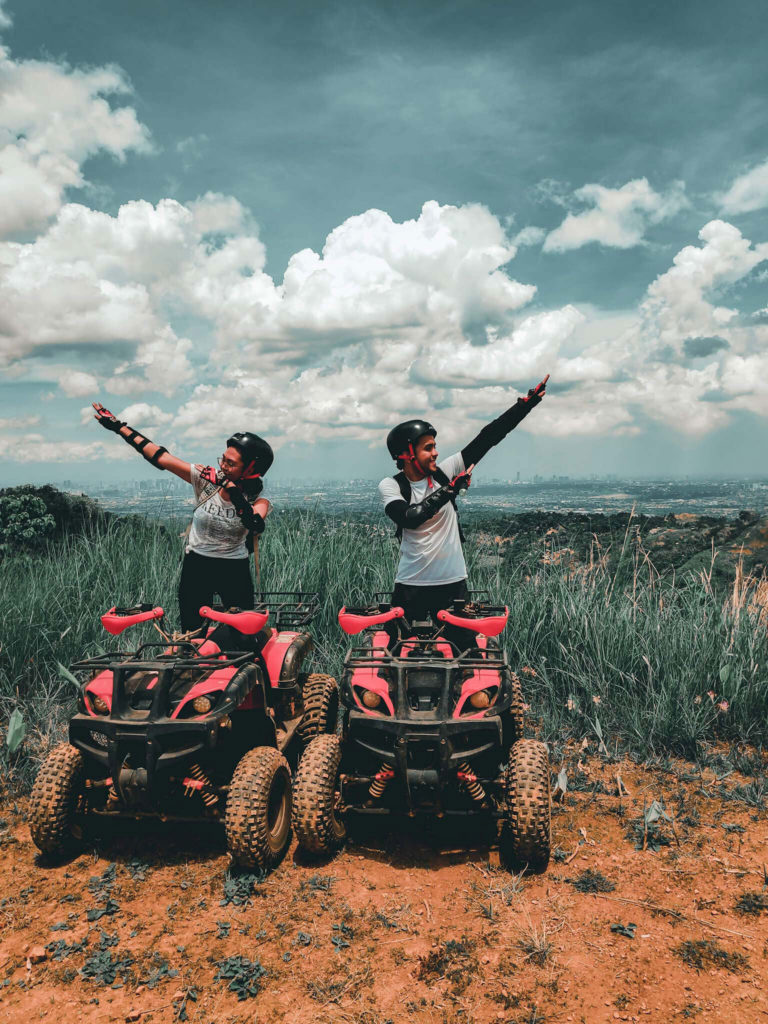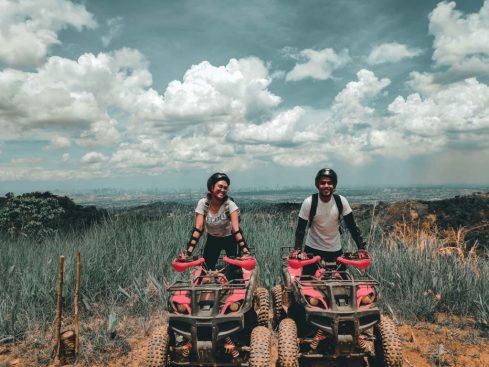 You may check them here:
Website: www.atvadventuresrizal.com
Facebook: ATV Adventures Rizal
Email: [email protected]
Price

Convenience

IG Worthy

Staff
I challenge you to pull yourself up, grab friends and get ready for a bumpy ride! Don't forget to share your experience with us and leave some comments below.