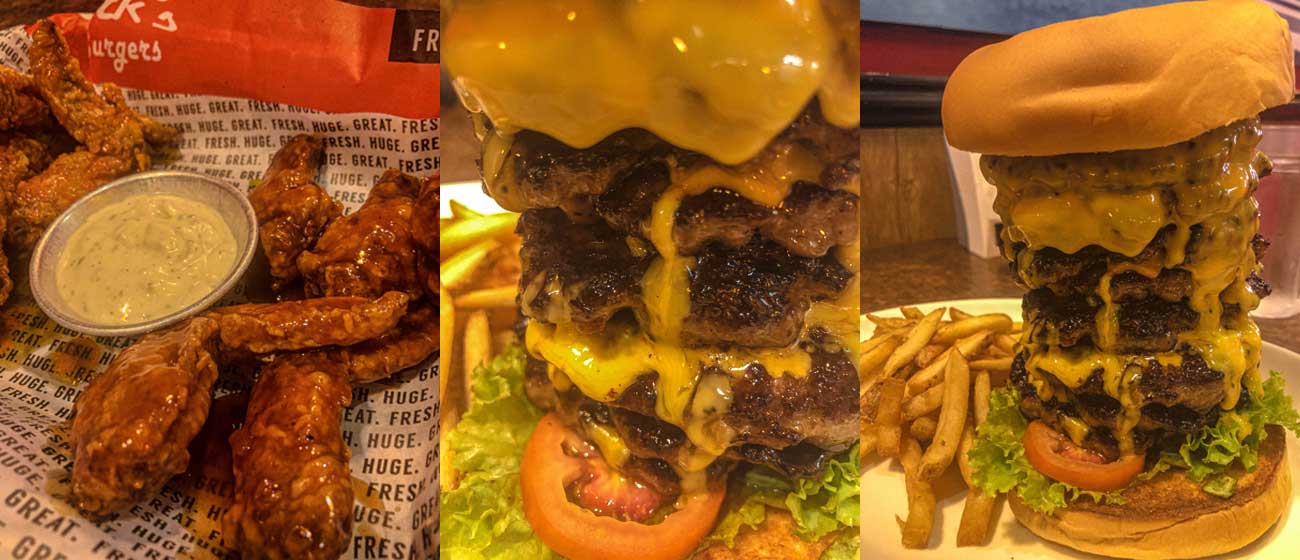 Are you up for a challenge?!
I know this is a food review and I've asked for a challenge? I'm not crazy but simply because it is! Get up for a challenge and try this 1-foot burger at Zark's.
Zark's burger started in 2009 at hole-in-the-wall Taft Avenue, Manila. They are taking burgers to the next level with its FRESH. HUGE. GREAT Burgers!
How often do we say, 'It's cheat day today! Whoo!'? Alright, I'm sure you're as guilty as I am right now. Set aside the word DIET and let's say together, "The Greasier, The Better". Stop the calories counting and check if it's worth the head-spinning calories and fats.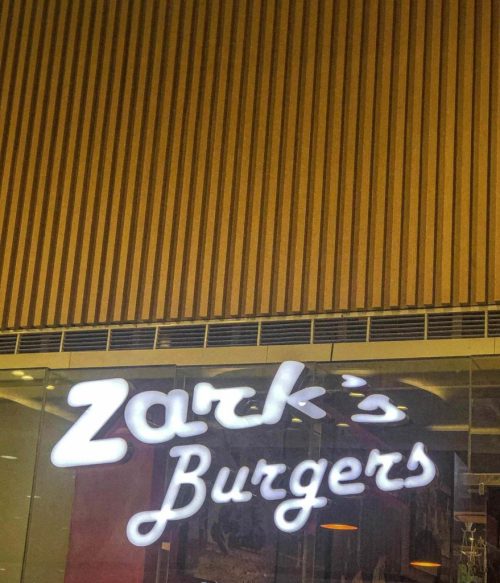 Food Menu
They have sponsored a basketball team, Zark's Jawbreakers. And from then on, they have conceptualized their menu around basketball.
They have different sorts of All-star Pre-Game appetizers and Pre-game for sharing. If you have a small appetite for petite girls like me (honest policy alert! haha), you can try their Minor League. There are some people who like some extras. Go ahead and try their Major League. Cheesy people in the house make some noise! You definitely will like their Cheesy Burgers. They have parmesan, mozzarella, cheddar, and cheese sauce into your burgers. Great news! They now have rice meals and pasta for rice enthusiasts.
After having a good meal, it is always nice to have a dessert. Grab a bite of their deep-fried chocolate corndog. It is the best way to finish up your food experience.
You may check their full menu here and fill your excitement.
Food Review
Since college in Taft Avenue Manila, Zark's has been one of the best places where we grab a good burger. But this time, we went for a challenge to try their ultimate 1-foot burger, the TOMBSTONE!
It's an 8 All-Beef patties burger with 4 slices of American Cheddar. It is topped with cheese sauce that comes with fries and a drink. The challenge is to finish it within ten (10) minutes and it's free! It is that simple!
Since we are a strong competitive weekendventurer, we didn't opt for that challenge (haha!). It is because we want to enjoy our BIG Burger.  It definitely didn't disappoint us. The patties are really beefy and juicy. It comes really great with the buns and veggies. We love the cheese poured and layered to it. And nicely matched it up with their fries and buffalo wings. Their buffalo wings are one of the must-tries. Their sauce and dip tastes so good and comes together well. They have plastic gloves ready for a better food experience. The current record for the Tombstone challenge is two (2) minutes and ten (10) seconds. Hands to down that record holder!
Their food is a bit pricey. It is being compensated with generous serving. The restaurant ambiance and interior is neutral. I think the big pictures are a bit too much. Overall, it's worth a try for a tasty burger.
You may also want to try their  JAWBREAKER. It's a triple cheeseburger that comes with slices of spam and bacon strips. If you finish within 5 minutes, it's free! Try their ultimate burger challenge and experience fun!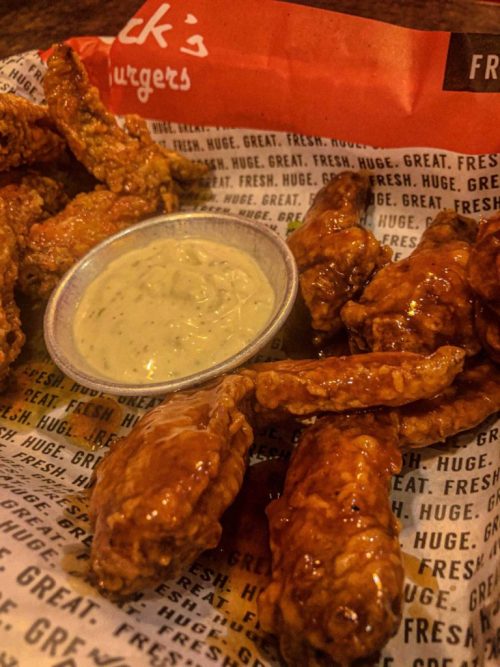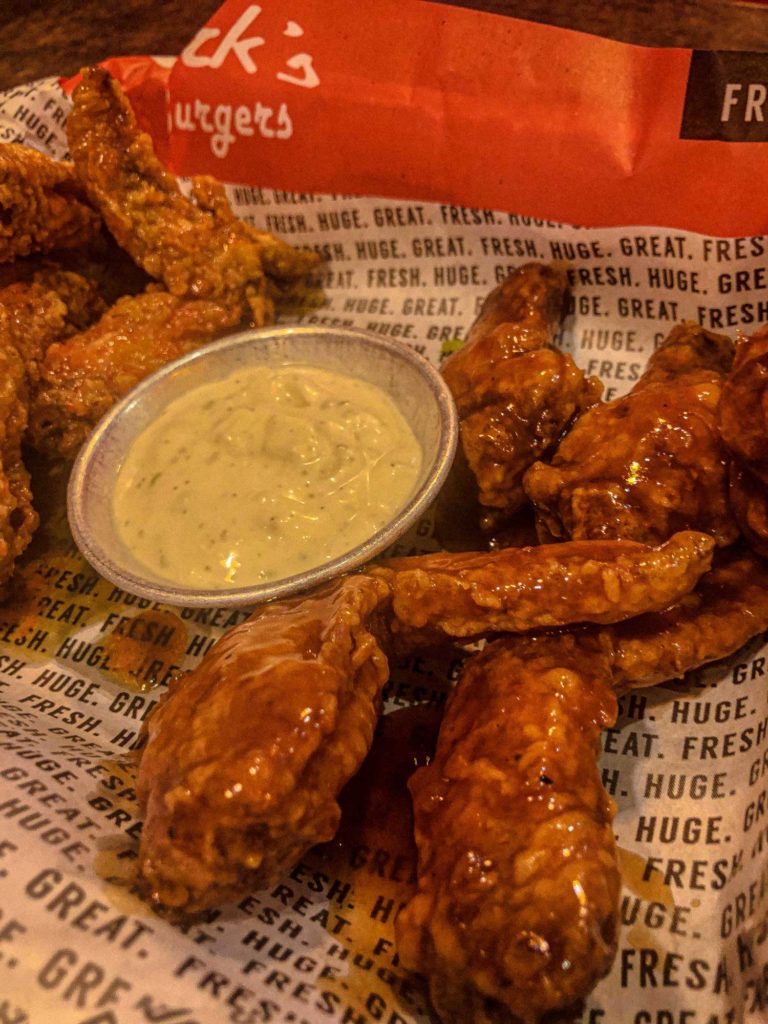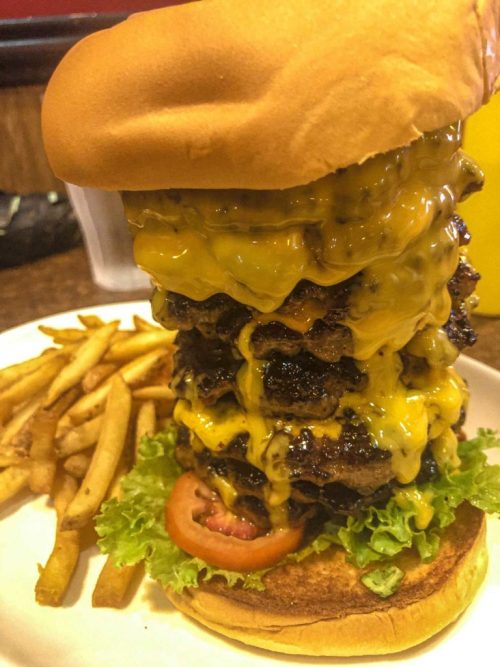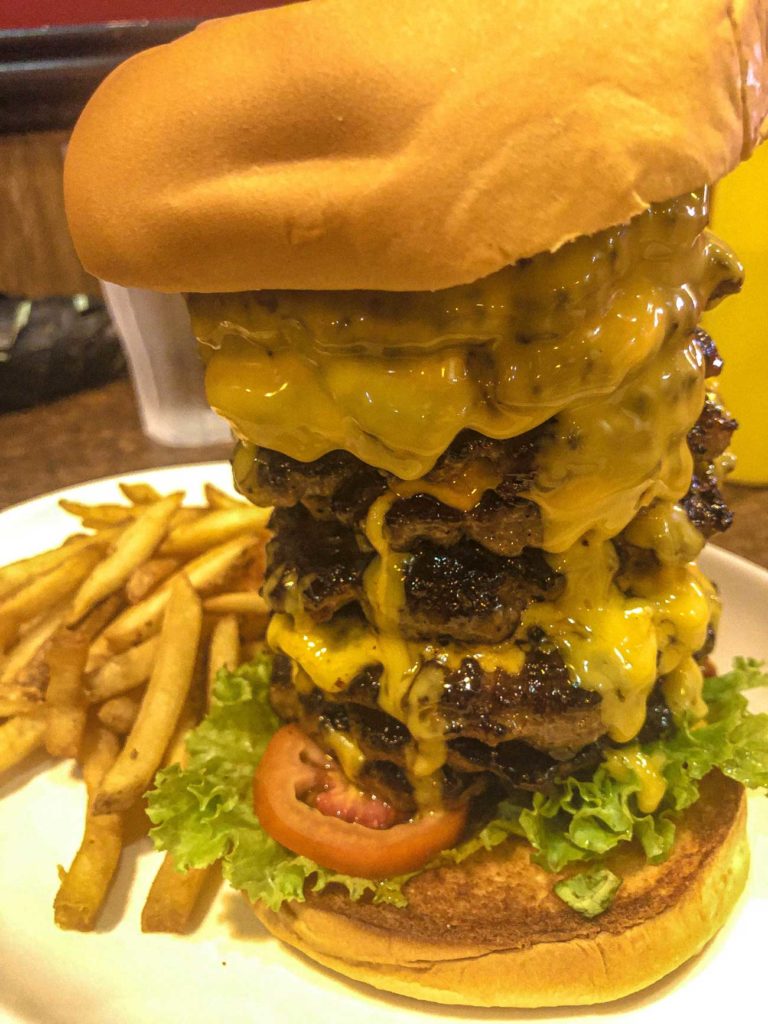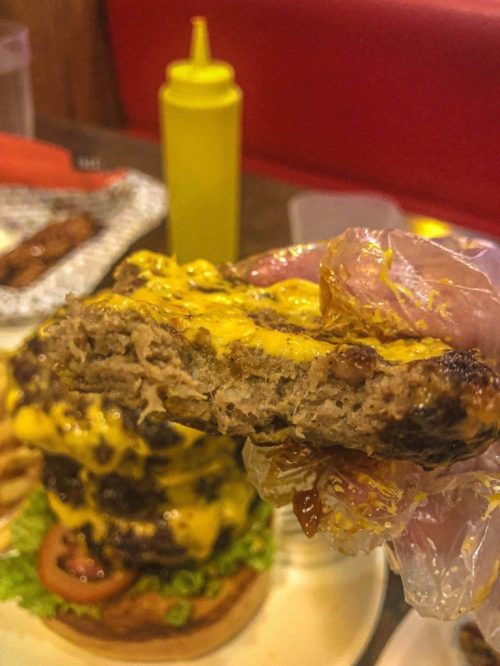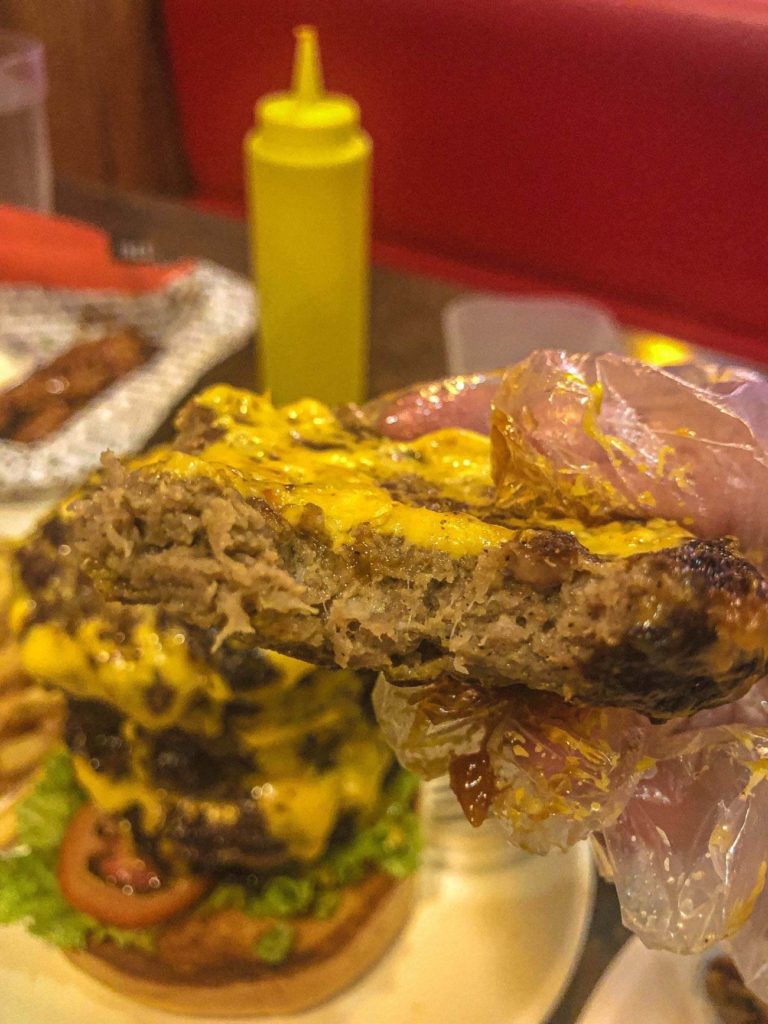 Serving

Taste

Price

Ambiance
Have you tried Zark's burger? Share your food experience with us! Please comment below.