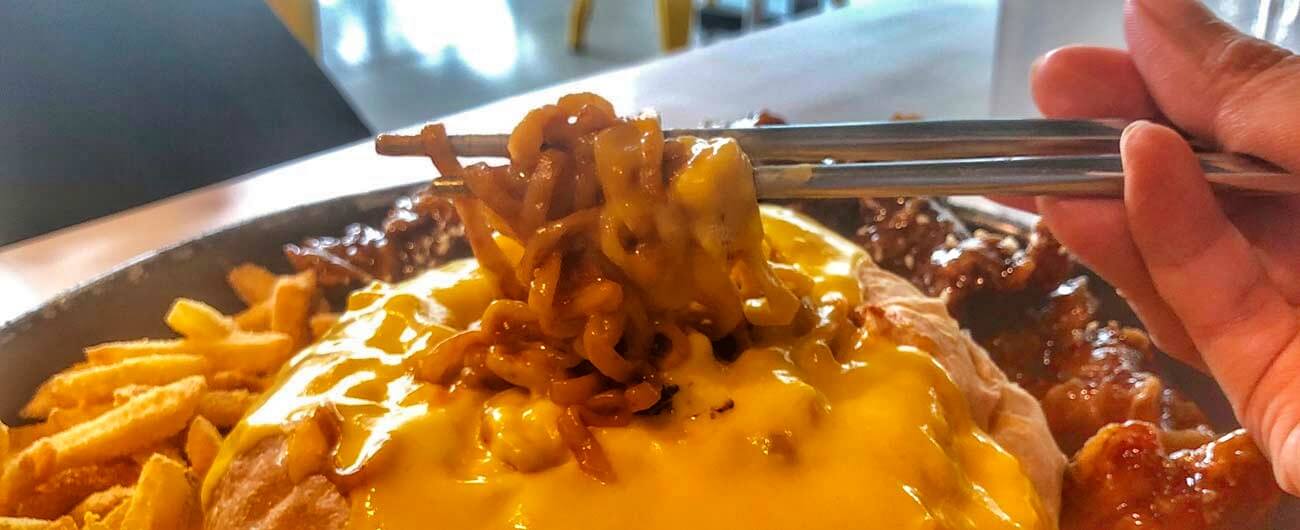 Everybody loves cheese! You are missing half of your life if you haven't tried it!
If you're an avid fan of Korean food and a cheese-lover, I'm sure this dish had also caught your eyes. We've been seeing Kko Kko's Cheese Fondue around so we decided to try it with a twist and taste it ourselves!
Kko Kko is one of the modern Korean chicken houses in the country today. These are all recipe of its owner Grace Lee and her mom. Check out more about Kko Kko here.
Food Menu
Kko Kko's menu is modernly presented as it is in a tablet. Their food is a bit pricey compared to other Korean food restaurants. There's a lot of food option that you can try and check which one suits your taste bud!
Food Review
Kko Kko's has become popular with their Cheese Fondue, but others don't know its Ramyun Pongdang. It is almost similar with their Cheese Fondue but with the Samyang spicy noodles inside!
It's a Fondue Surprise!
Onion rings
Fries (Original / Cheese / Fire Chili)
Boneless Chicken Chunks (Sili Chili / Classic Soy / Sweet Chili / Oh My Garlic)
Melted Cheese in a bread bowl with Samyang spicy noodles!
Half (good for 2-3pax) Php 798.00
Whole (good for 3-4pax) Php 1,198.00
We've order half since we are only two. But we can eat up to 3-4 persons! We are certified PG (patay gutom) or we simply love eating!
This dish is perfect to share with friends and family. The serving is generous and the Samyang spicy noodles definitely add up some spice. It is a good pair with the other fried component of the whole dish.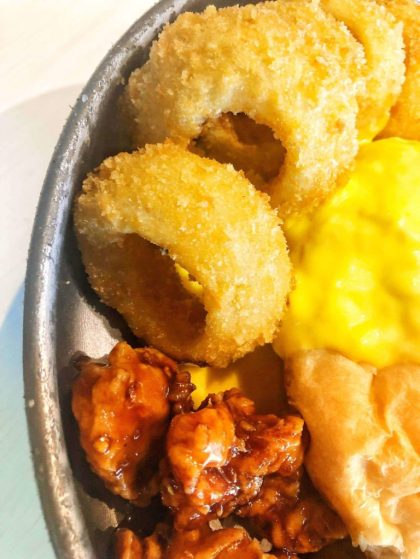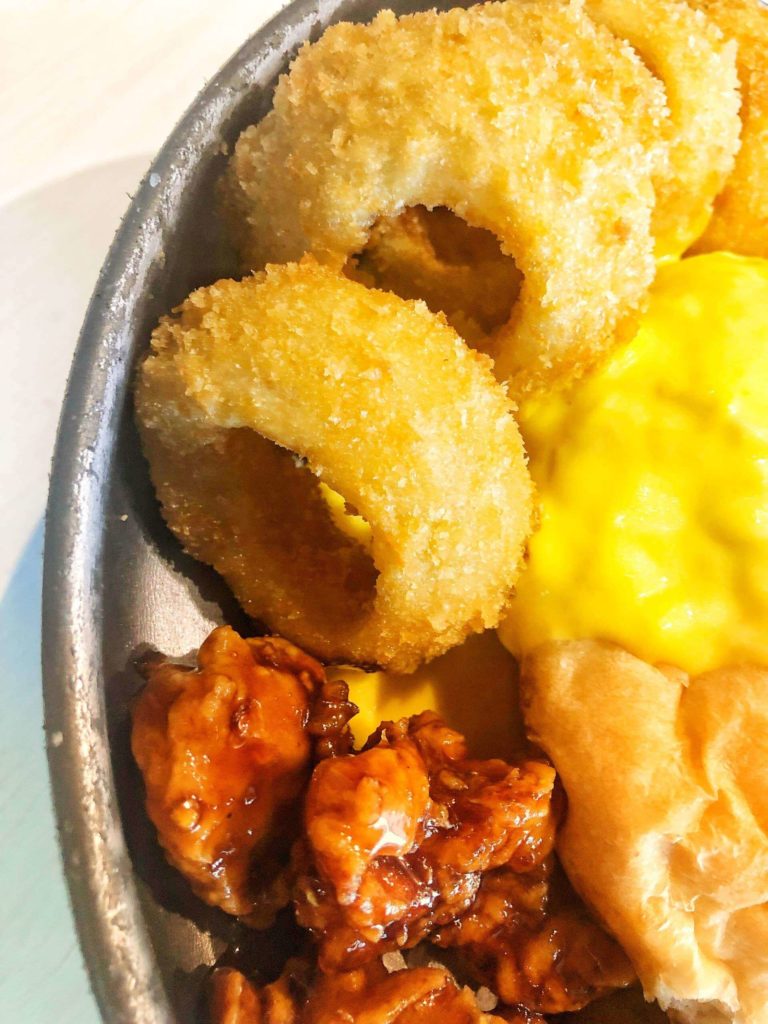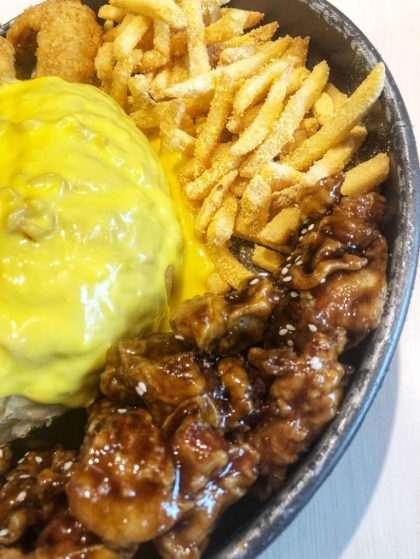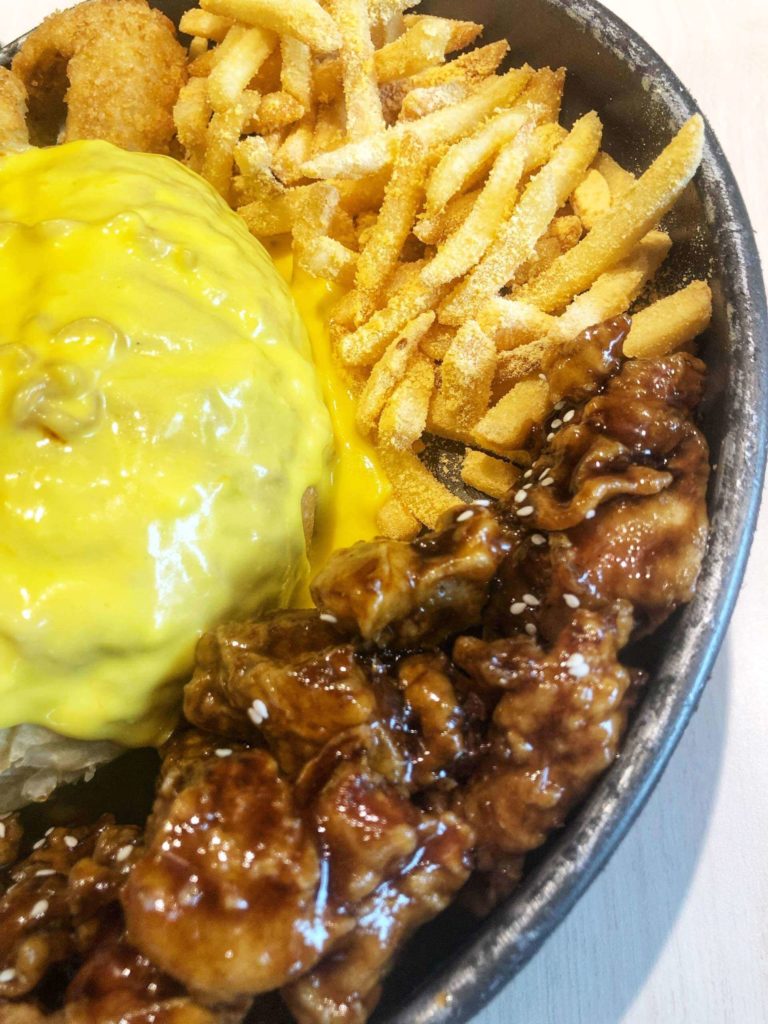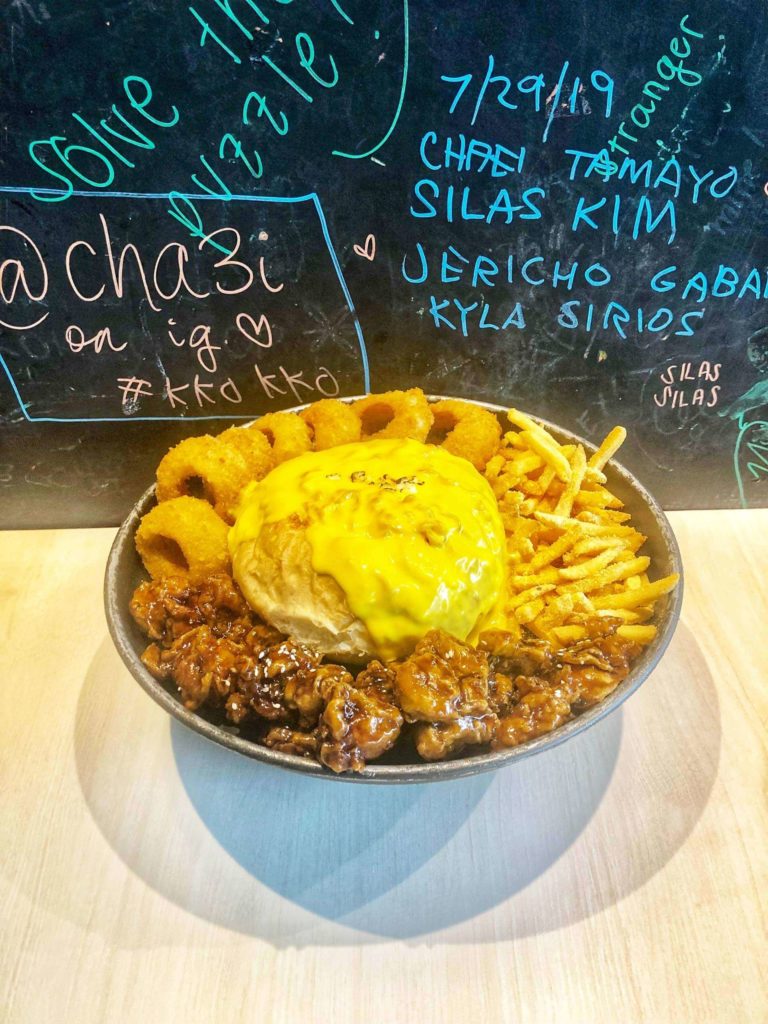 Serving

Taste

Price

Ambiance
Is it worth a try? Yes, and it's better to have it with your favorite people in your life while having a good conversation.
We also want to hear from you! Share your food experience with us and leave some comments below.